In the wake of the financial crisis and mortgage meltdown, the appraisal profession was confronted with radical changes. New regulations were imposed which further swelled the scope of an already cumbersome appraisal process. Appraiser/Client relationships were forced out and replaced with a middlemen formula, reducing margins as the market was demanding faster, more affordable products. We knew the archaic appraisal process needed to be revolutionized for appraisers to remain viable and relevant in a rapidly changing industry.
Out of this new reality, Valuation Technology was created. We set out to re-engineer the appraisal process by developing innovative technology, applying a better process and elevating appraiser expertise. At the core of our process is our database, designed for a holistic approach to valuing real estate. For decades, one of the key functions of the appraiser has been the collection and validation of critical property characteristics.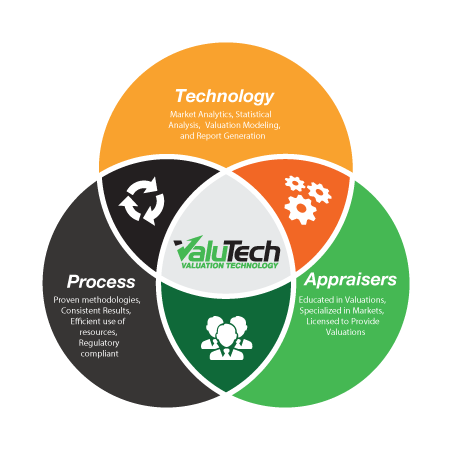 Until now, this data has not been retained or leveraged in the appraisal and analytic process. The creation of a database driven process greatly accelerates the valuation process, empowers innovative analytics and enables the production of needed products not previously possible.
Through automation and technology, we are able to provide a suite of innovative products we refer to as Technology Assisted Appraisals™. These new alternatives off er a superior value for our clients which are tailored to fi t their diverse needs versus being limited to the single option of the previous appraisal process. Our reports provide information with more accuracy, relevancy at better price points, all compliant with regulations.
At ValuTech, we are genuinely excited for the future and continued evolution of the appraisal process. We are encouraged by the opportunity to improve the appraisal process and products for our appraisers, our clients and all stakeholders in real estate.
Our Mission
Leverage technology to provide innovative solutions to the residential real estate valuation industry and its stakeholders.
Our Goal
Empower the residential real estate valuation industry with tools, services and solutions to advance the valuation profession and instill trust in users of its services.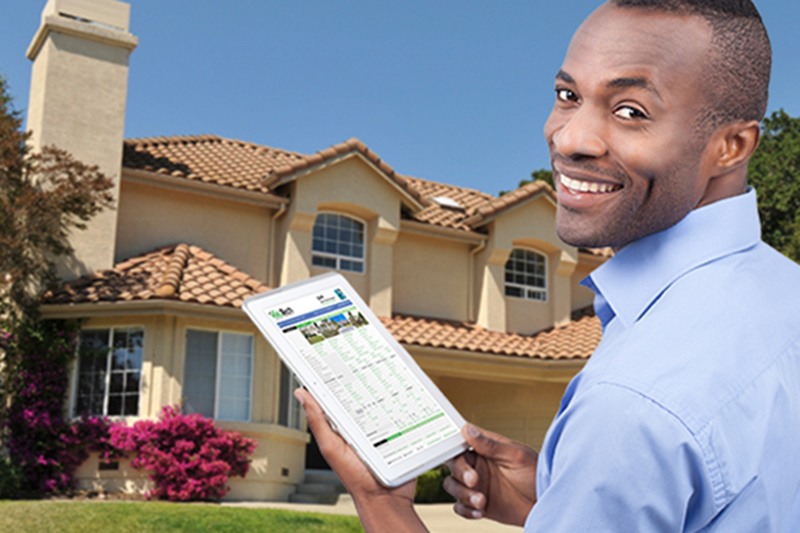 Our Vision
Valuation Technology Inc. (ValuTech) is a real estate valuation company started by appraisal industry veterans with the vision to bring innovative valuation technology to the appraisal process. In this age of technology, few efficiencies and advancements brought to other industries by technology have been employed in the real estate appraisal process.
With technology, the research capacities and data analysis process can be significantly increased; empowering appraisers with the ability to provide more accurate, better substantiated opinions of value in less time and in more comprehensive reporting formats.
Our Innovation
Our technology and process provides more accurate valuations produced in a variety of report formats ideally situated to meet the new needs of the Real Estate Industry. Our comprehensive suite of products and services are provided with greater efficiency, more transparency and consistency while providing compliance with continually increasing regulations filling the void not met by the appraisal profession.
Our Commitment
ValuTech is an appraiser centric company dedicated to improving the valuation process for our clients; our appraisers, consumers and the community at large. We are passionate about providing innovative technology and valuation products while instilling trust in the appraisal profession.
Accurate Home Value Alternatives